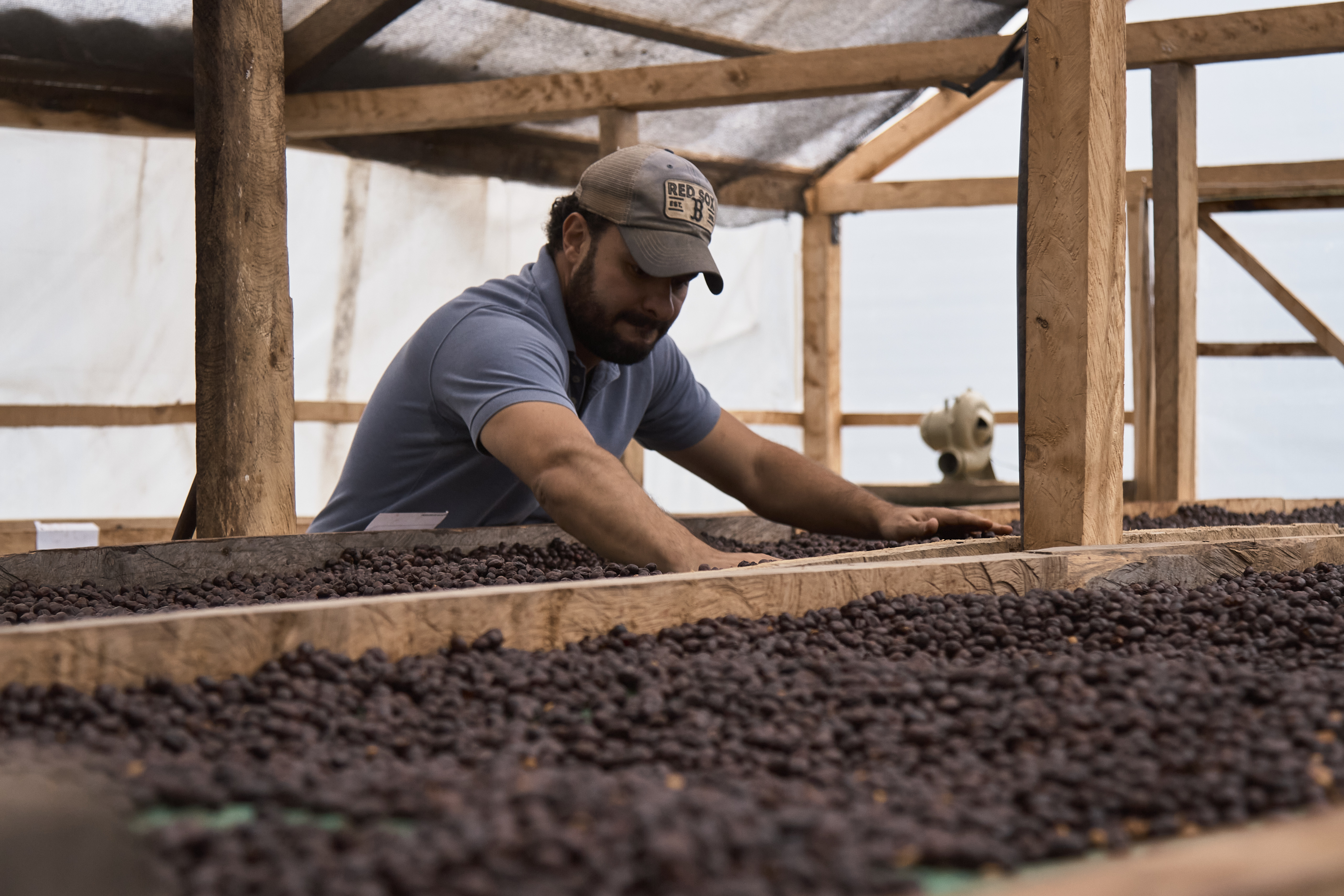 José Luis
tastes like
valencia orange
quince
nectarine
We are excited to release our second coffee from Ecuador!
Hacienda Santa Gertrudis is located in the province of Loja, Ecuador, a few kilometers from the Podocarpus National Park and the well-known town of Vilcabamba. The farm has been in the family for a long time. José's grandfather, Luis Emilio Eguiguren, was the first to plant coffee on this land during the 1950s. During the 90s José's grandfather expanded the plantation, but the operation was only profitable for a few years. The amounts they were paying the collectors were higher than what they could receive by selling the coffee in the market. As a result, they discontinued producing coffee on the farm for a long period.
Before taking over the management of the farm José went on a trip to the U.S where he tried an sl28 from Kenya that changed his relationship with coffee forever. For the first time, he found fruity and sweet flavors in a cup of coffee. Naturally, this sparked his curiosity; what factors contribute to those flavors? The variety? The origin? Could this cup profile be replicated in Santa Gertrudis? There would be no turning back. He decided to follow this newfound passion and so began his journey to produce world-class coffee.
This lot of Sidra is a combination of two washed lots: one underwent an extended fermentation in anaerobic conditions and the other was fermented aerobically before being washed and sent to the drying tables. The result is a round and complex cup with beautifully vibrant acidity which (funnily enough) reminds us of Kenyan coffee.
Expect notes of valencia orange, quince, and nectarine.
Production
farm
hacienda santa gertrudis
producer
josé luis eguiguren
All filter containers contain whole coffee beans.
The applicable shipping rate is calculated during checkout.
All prices exclusive of VAT.
⟶
Filter — 125 gram
21.50 EUR

add to cart

Filter — 250 gram
41.00 EUR

add to cart

Filter — 500 gram
80.50 EUR

Out of stock

Filter — 1000 gram
160.00 EUR

Out of stock